Snyder ISD staff are learning how to best help students through Mental Health Awareness training provided by Texas Tech Health Science Center. Breakfast was sponsored by the Carol Wolfe Foundation. Snyder ISD is proud to work with Texas Tech to provide this valuable training to our staff and support to our students.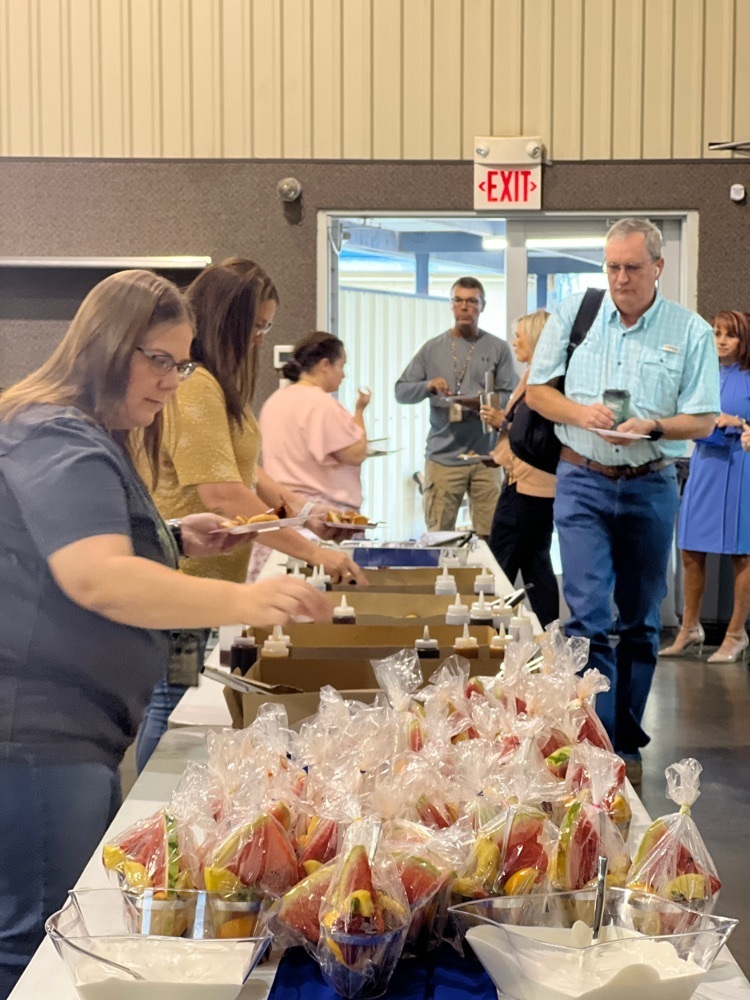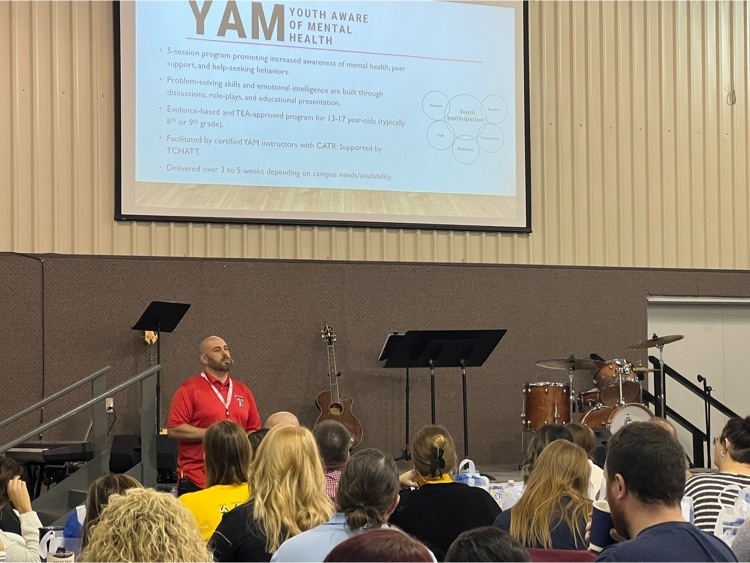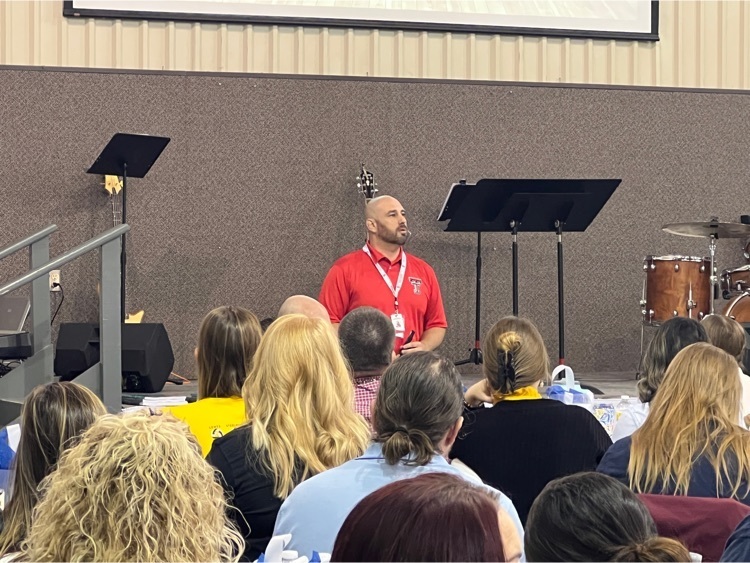 If you have a returning student and you can't remember your username or password, you may request it here:
https://docs.google.com/forms/d/e/1FAIpQLSc6h7q_8DrqP3rUJUthwhccEzP0rJfINX2A-0LfbXhN7ePJMg/viewform
Parents of newly enrolled students, if you don't have your Skyward username or password yet, or if your child isn't showing up in Skyward, don't worry! Our registration staff is working on this. Campuses will contact families next week with login information. Of course, you can always call the campus Monday-Thursday of next week; we're happy to help!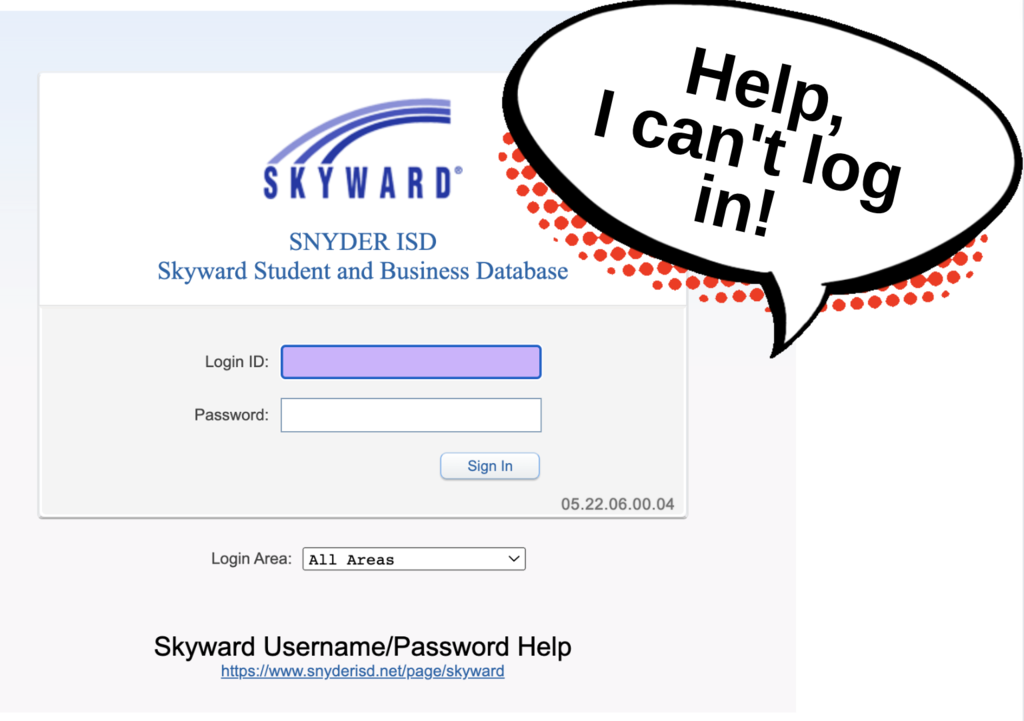 Snyder Junior High & High School Tiger Football Families, be sure to check out the summer update from Coach Wood! There are important dates and deadlines you don't want to miss.
https://5il.co/1d6ih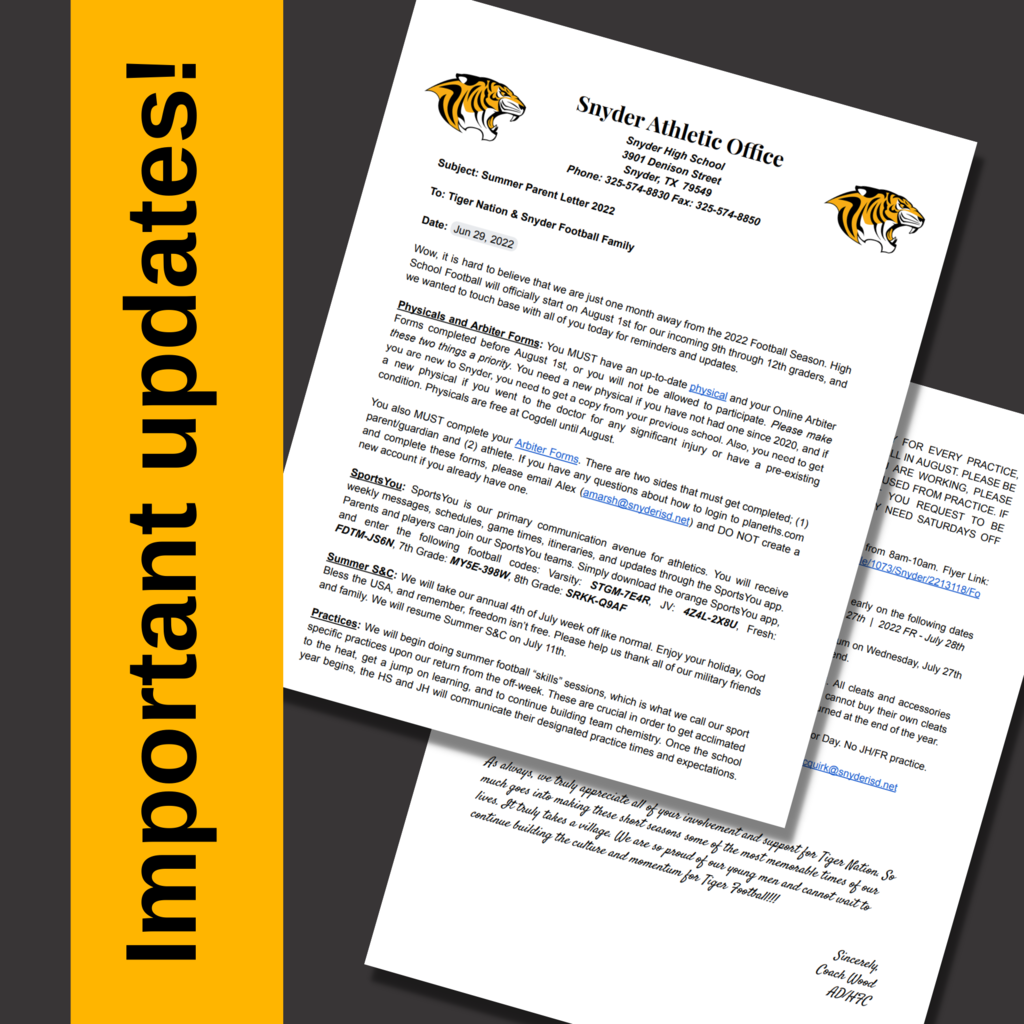 It was a beautiful morning to work on golf skills at golf camp! Thank you to SHS Alum and College Standout, Jake Leatherwood, for stopping by today!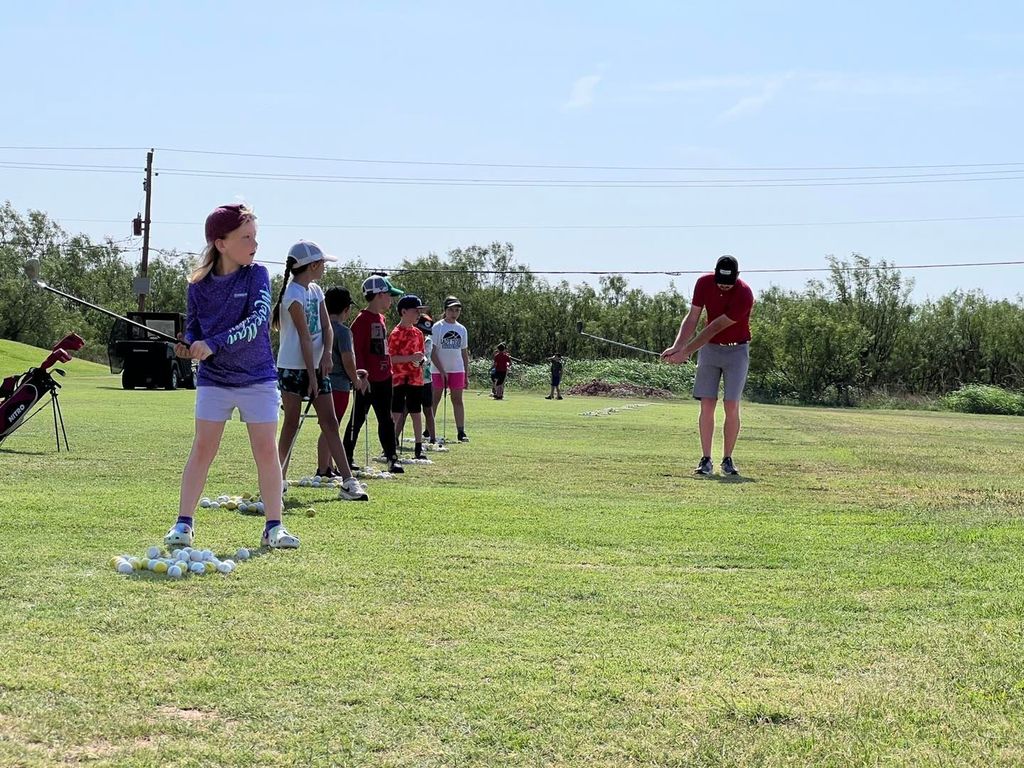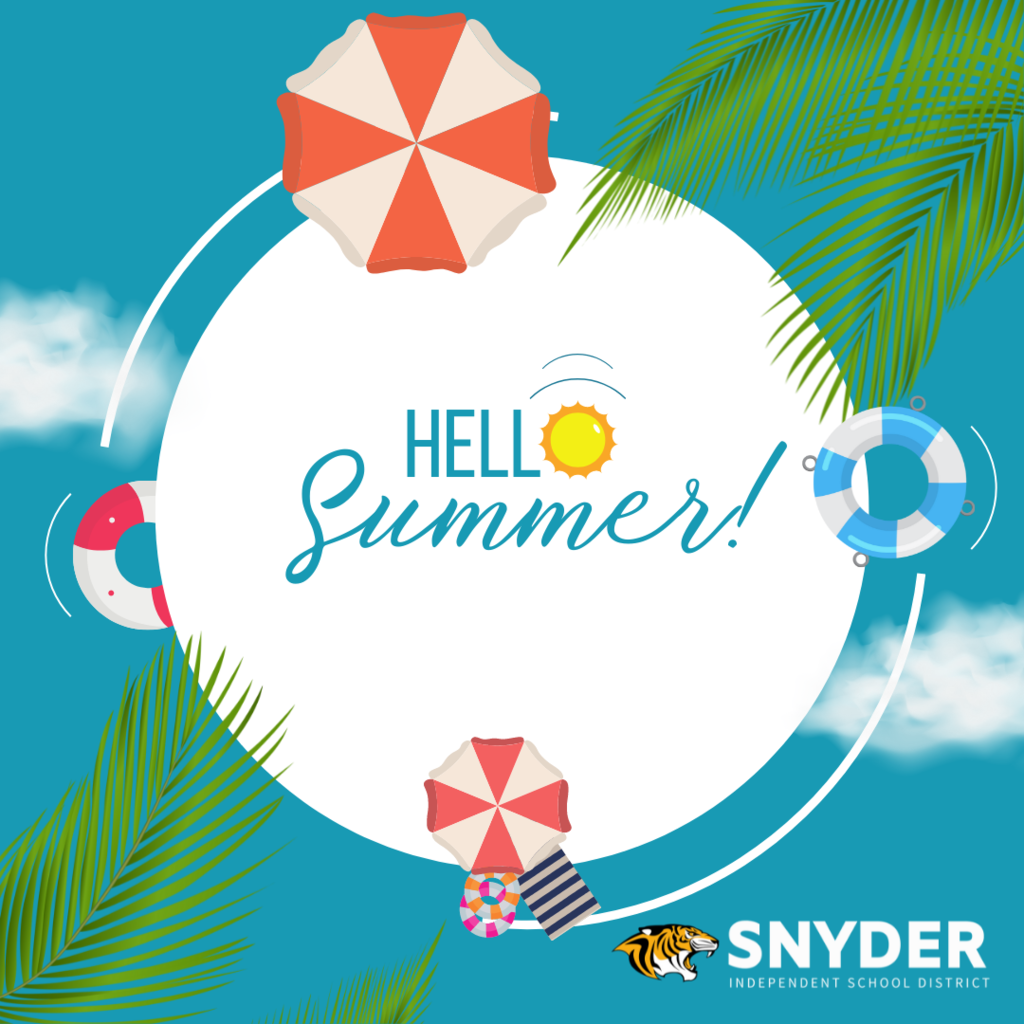 End of the school year = a lot of time sensitive information. Although we do use social media to share and celebrate with our community, we primarily use ParentSquare and StudentSquare/school email to communicate important, time-sensitive information with our parents, guardians, staff, and students. According to our records, we have a 96% contactability rate; in other words, we are successfully reaching 96% of our parents, students, & staff through ParentSquare, through either text, email, or the app. ParentSquare pulls from Skyward, our student management system - so accurate information is important. 📱If have had a change in your phone number or email, give your child's campus a call and they will be glad to help! If you are having issues with ParentSquare, you can also review our ParentSquare troubleshooting section for tips and tricks, FAQs, and more!
https://www.snyderisd.net/page/parentsquareparents
You are always welcome to call your child's campus or Valerie in the Admin Office for help too!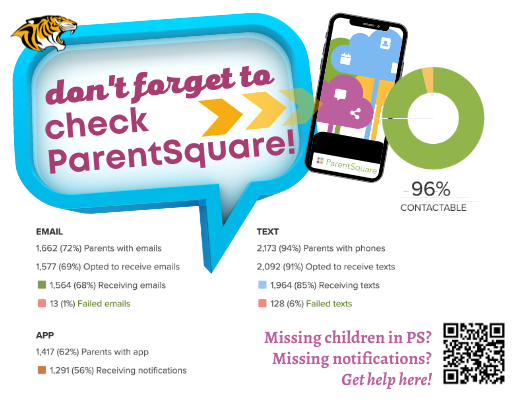 Don't forget! Friday, April 15th is a student and staff holiday. Enjoy your three day weekend! To view the current school calendar, please visit
https://5il.co/qj6i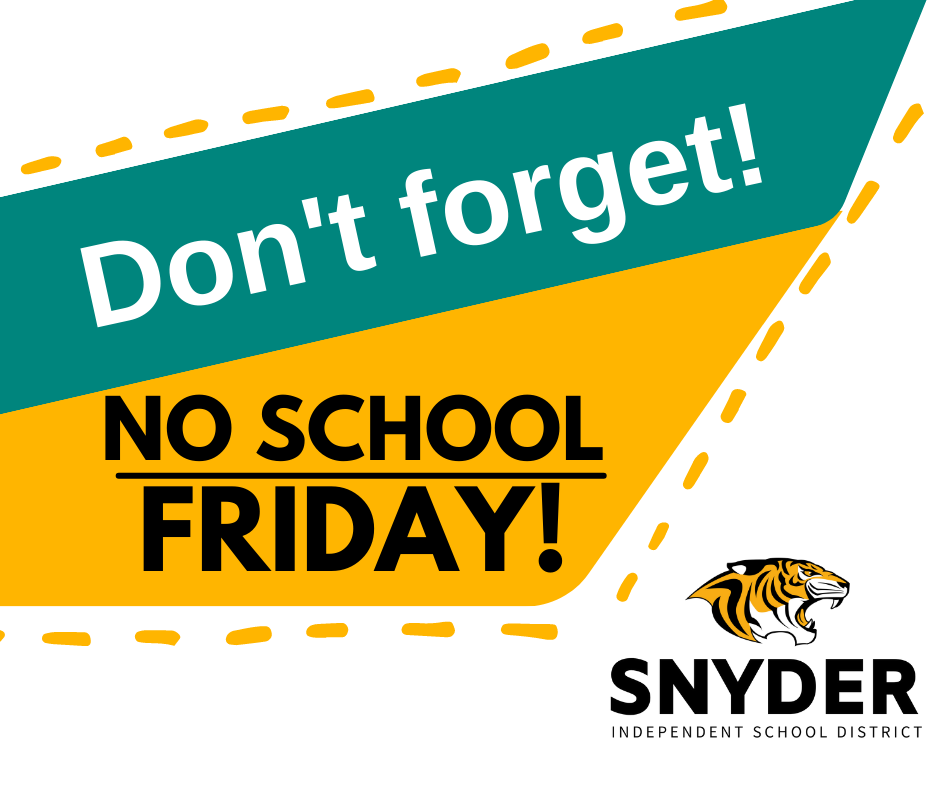 Attention 8th Grade Parents! Is your student interested in taking dual-credit college classes while in high school? Perhaps they are interested in a P-Tech Pathway like automotive, carpentry, computers, drones, healthcare, law enforcement, oil & gas, plant science, teaching, or welding. Or, maybe they want to pursue both! Snyder High School will host a parent meeting Tuesday, April 12 at 6 PM in the SHS cafeteria to answer any further questions for dual credit/P-TECH courses. Also on the 12th, during WIN periods, SHS will visit Junior High students interested in Dual-Credit/P-Tech. They will discuss how students can earn tuition through the Opportunity Scholarship.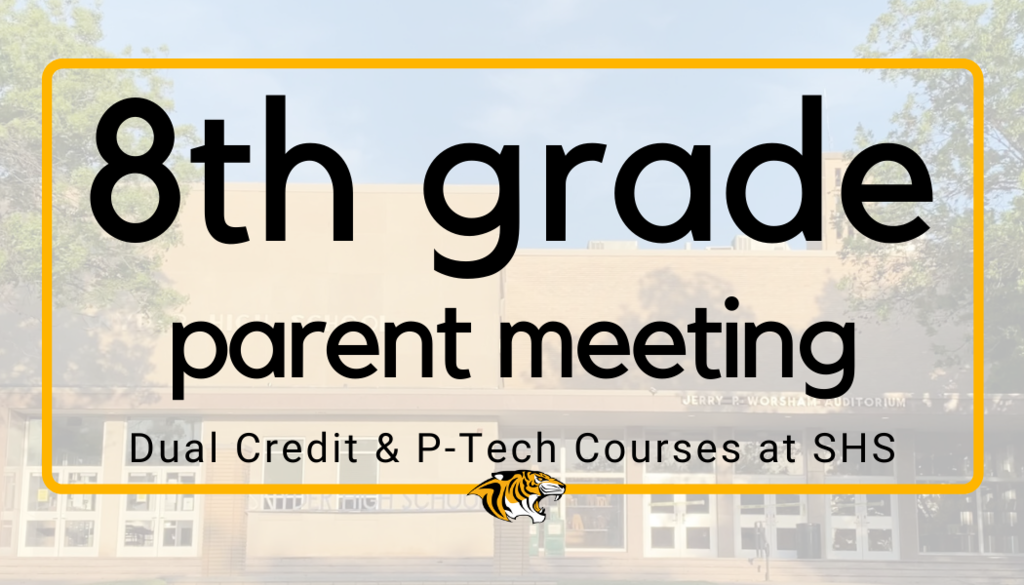 Last week, Teresa Bridwell, Career Education Outreach Specialist for Workforce Solutions of West Central Texas, visited Mrs. Koonce-Lutz's Career class at Snyder Junior High School. She talked about in-demand technician occupations in the region paying a livable wage. Students also completed interest profiles on texascareercheck.com. Finally, they worked on employability skills related to communication. #webelieveinsisd #snydertigers #collegeandcareerreadiness #workforcedevelopment #CTEmonth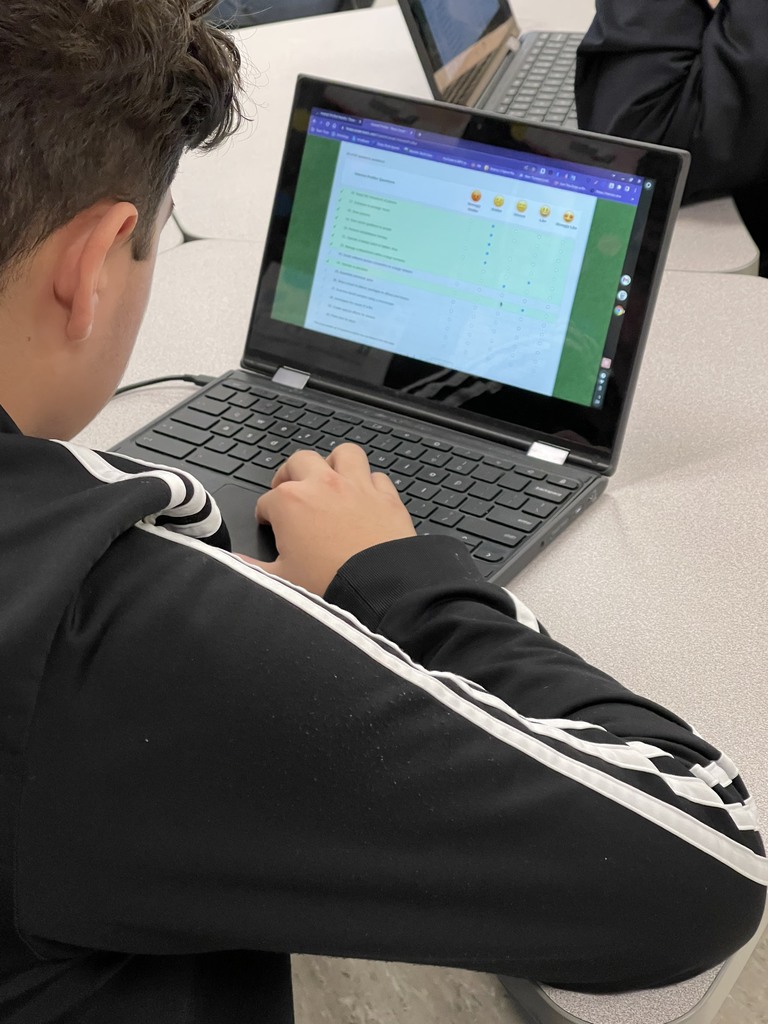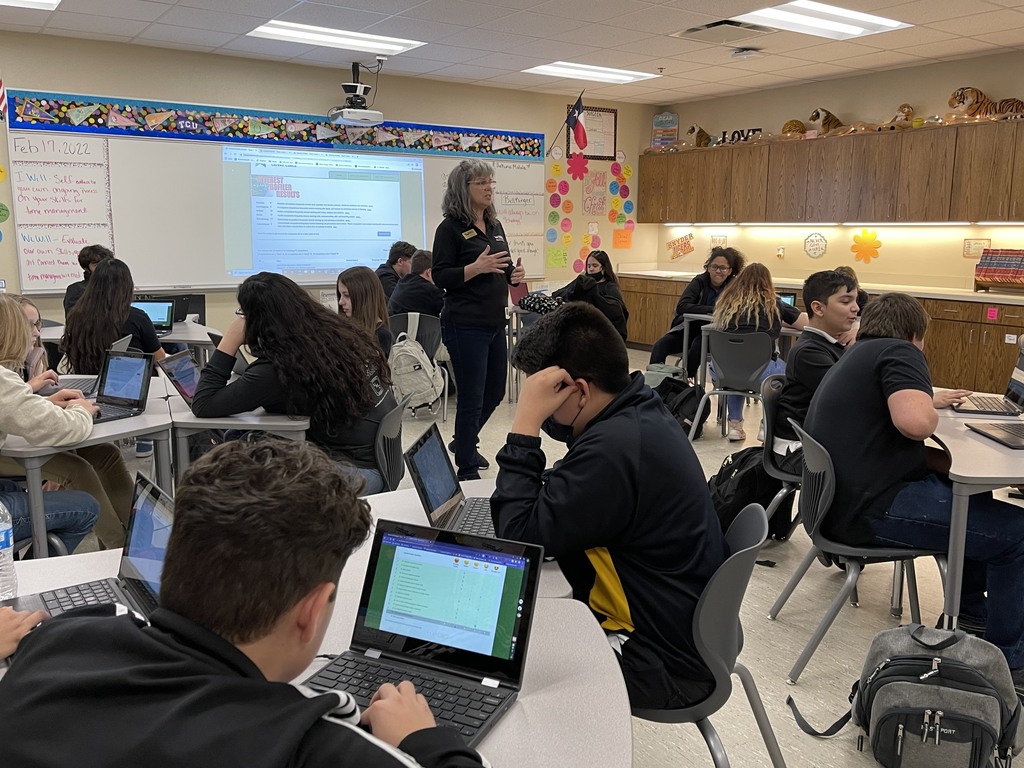 🔴 📣 PLEASE NOTE THE DATE AND TIME CHANGE! 𝕃𝕖𝕥'𝕤 ℂ𝕙𝕖𝕖𝕣! Attention SJH 8th grade students and SHS 9th, 10th, & 11th grade students! If you are interested in trying out for cheerleader at Snyder High School, please scan the QR code in the image above or click the link to complete the Google Form.
https://docs.google.com/.../1FAIpQLSewCSO8hJxZfa.../viewform
. You must sign up by WEDNESDAY February 9th! Make plans to attend the mandatory meeting with parents/guardians and the cheerleading candidate on February 13, 2022, at 2 pm in the SHS Cafeteria. 𝔾𝕠 𝕋𝕚𝕘𝕖𝕣𝕤! 🖤💛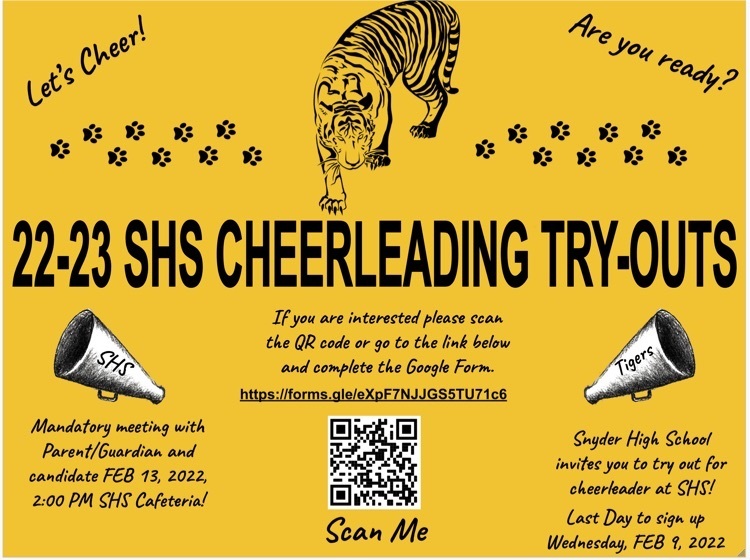 𝙸𝚖𝚙𝚘𝚛𝚝𝚊𝚗𝚝 𝚛𝚎𝚖𝚒𝚗𝚍𝚎𝚛𝚜 𝚏𝚘𝚛 𝚝𝚑𝚒𝚜 𝚠𝚎𝚎𝚔! Thursday, February 10th is a student holiday/staff development day for Snyder Junior High School & Snyder High School. Thursday is the LAST day of the 4th 6 weeks. Friday, February 11th is a student holiday/staff development day for ALL campuses. ➡️ 2021-2022 District Calendar:
https://www.snyderisd.net/page/2021-2022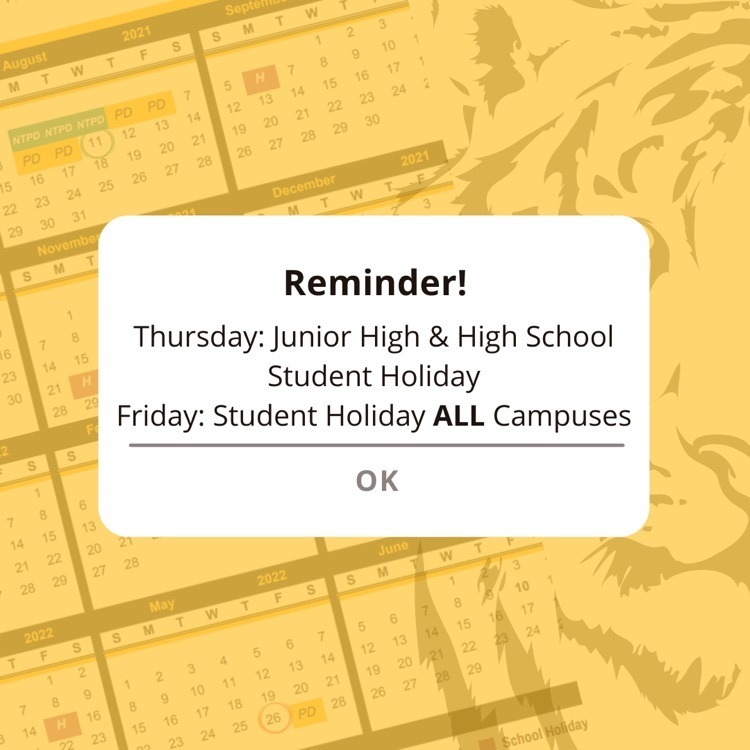 Weather Watch /Vigilancia meteorológica Snyder ISD is closely monitoring the weather and is consulting with the National Weather Service and the SISD Transportation Department. In the event of a delay, early release, or cancellation, we will notify our families and staff through ParentSquare, social media channels, the Snyder ISD website, and local media outlets. For more information on our inclement weather policy visit
www.snyderisd.net/badweather
. El distrito de Snyder está monitoreando el clima y consultando con el Servicio Meteorológico Nacional y con el Departamento de Transporte del distrito. En caso de retraso o cancelación de la escuela, notificaremos a nuestras familias y personal a través de ParentSquare, redes sociales, el sitio web del distrito de Snyder y los medios de comunicación locales. Para obtener más información sobre nuestra política de inclemencias del tiempo, visite
www.snyderisd.net/badweather
.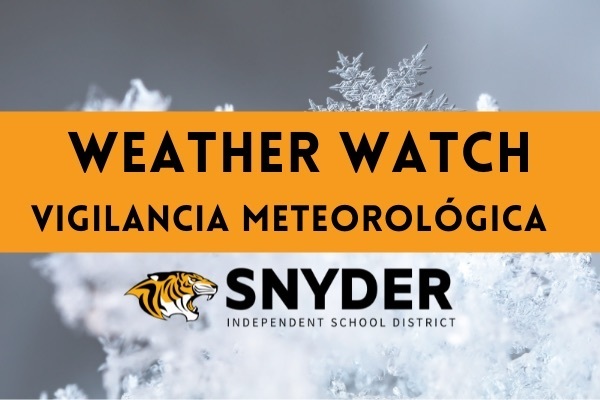 8th Grade Families! High school is right around the corner! Please join us on Monday, February 7, 2022, at 6:00 pm in the SHS Auditorium. This will be a time to learn and ask questions about upcoming opportunities for your student as they enter Snyder High School. If you have any questions please email Jennifer Rosas at
jrosas@snyderisd.net
.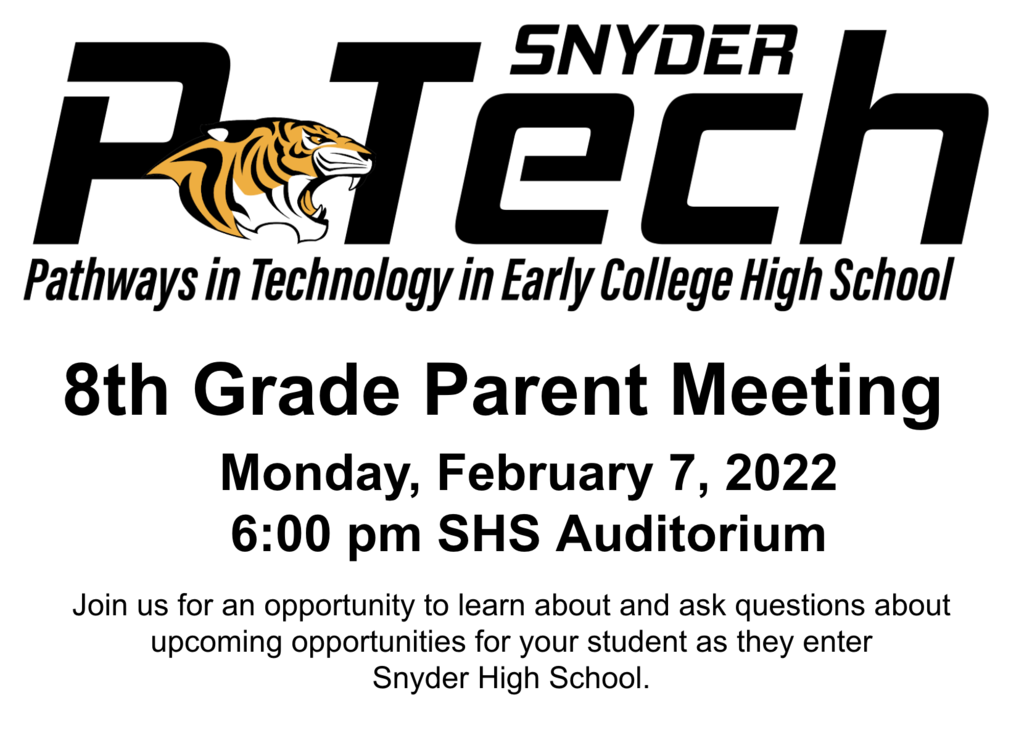 Snyder Junior High School was well represented at the UIL Academic Competition in Big Spring yesterday!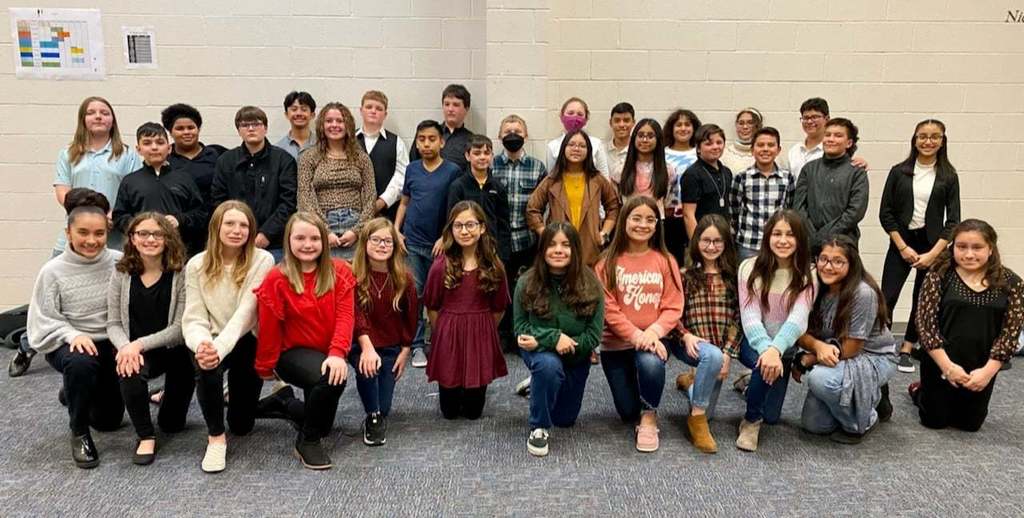 🔴 Families, this is the last week of the 2nd six weeks! Now is a good time to check your student's grades and attendance records in Skyward again! Visit
www.https://www.snyderisd/net/success
to learn how to: • Access attendance records & the official grade book in Skyward • See assignments (completed & missing in Schoology) • Access the campus help desks • Access extra help or tutorials for your students • Contact your child's teacher(s) Remember, Snyder Junior High and Snyder High School have a student holiday and staff workday on Friday, October 29th. Students at Snyder Intermediate and Snyder Primary School have a normal school day.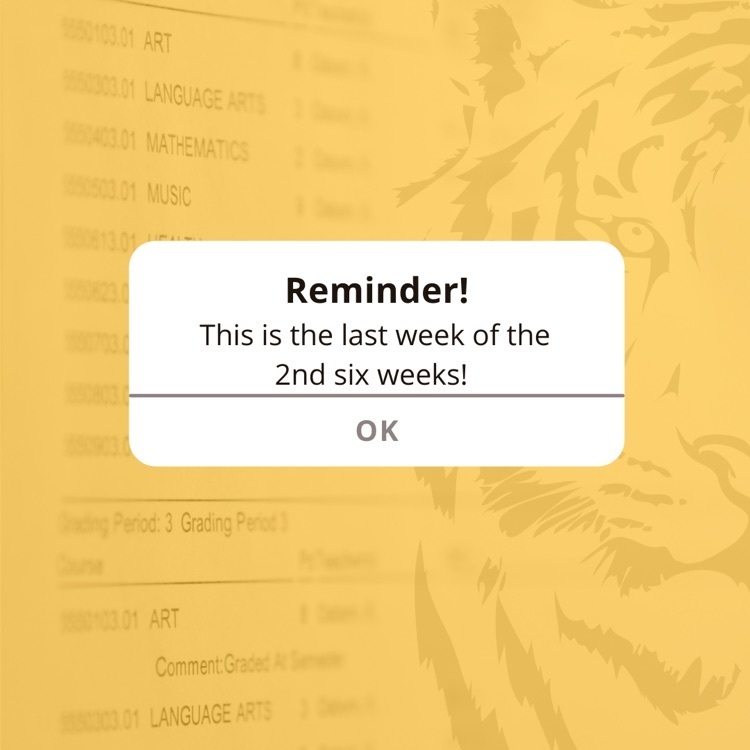 Pink Out games have been announced to honor survivors and those lost to breast cancer. ⭐️ Thursday 10/14: JV Football @ Monahans ⭐️Friday 10/15: Varsity Football vs. Monahans ⭐️Saturday 10/23: Volleyball vs. Sweetwater Wear pink to the game and remind your loved ones about the importance of breast cancer screening! #breastcancerawareness💕 #webelieveinsisd To view the most current athletic schedules, visit:
www.snyderisd.net/athletics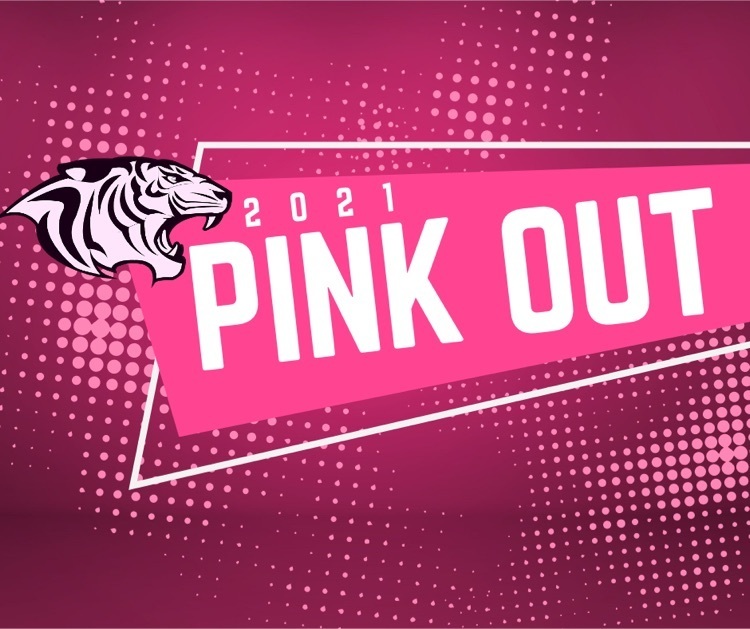 Snyder ISD wants to provide you with information that you find helpful. Please let us know if you would like to learn more about the following topics, or suggest your own ideas. We will host virtual Q&A sessions on the topics you vote for!
www.snyderisd.net/survey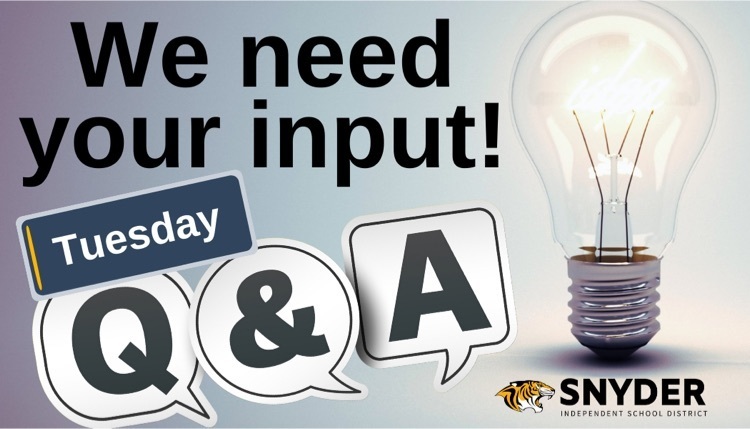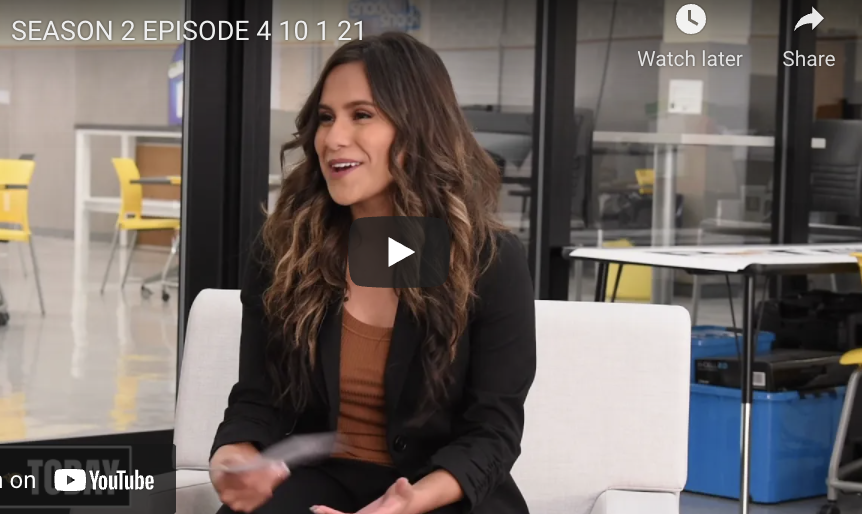 ALL CAMPUSES EXCEPT SNYDER PRIMARY SCHOOL WILL RELEASE ON THEIR REGULAR SCHEDULE. Snyder Primary School is dismissing early due to weather. Specific information was sent out to families on ParentSquare. The early release is due to less overhead coverage to keep students out of the bad weather. Snyder Intermediate will dismiss at the usual time, but there will be no tutorials or UIL practices today. Snyder Junior High and Snyder High School will release on schedule. Tennis matches will be rescheduled. We will continue to notify families via ParentSquare, facebook, and the SISD website of any other cancellations or schedule changes.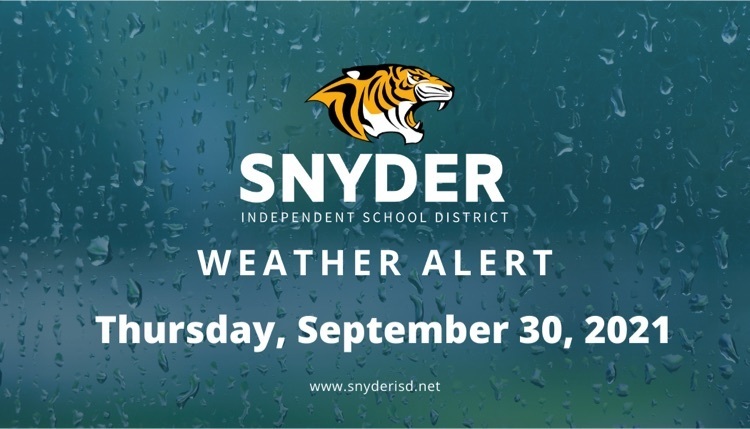 SJH Families, be sure to check ParentSquare for important information! UIL Academic Event Sign-Up Deadline: Monday, October 4th Picture Day: Wednesday, October 6th Details are in yesterday's ParentSquare posts!